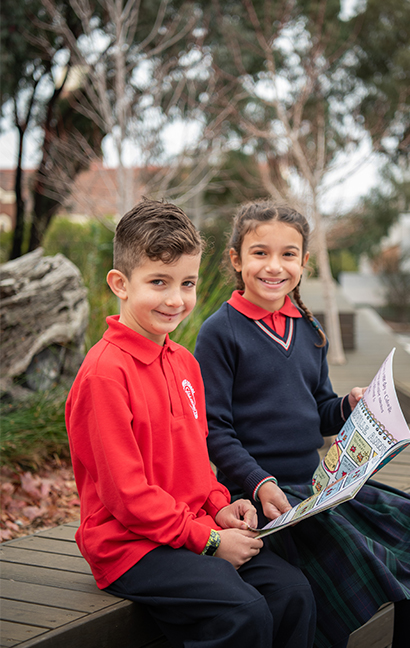 At St Fidelis, we provide students with the necessary skills and knowledge of Reading, Writing and Oral Language to enable them to fully participate in their world. The English Curriculum is based on the Victorian Curriculum Foundation-Year Ten and is organised into three strands, Reading and Viewing, Writing and Speaking and Listening.
In line with this aim we:
Collaboratively plan and implement a structured and comprehensive literacy program F-6 with explicit teaching of knowledge and skills in Reading, Writing and Oral Language
Integrate literacy where possible in our inquiry units to ensure our experiences are real, hands on and challenging for our students
Provide literacy support to classroom teachers and students to improve teaching and learning
Use ongoing assessment and tracking of students to inform and plan for individual student needs
Provide explicit, focused teaching which builds on student's strengths and targets the developmental needs of individual students
Encourage the transference of literacy skills into all curriculum areas.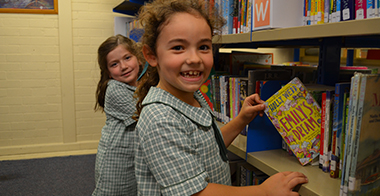 Enrol at St Fidelis today...
Our purpose at St Fidelis is to provide
the very best in Catholic education
for the children of today.