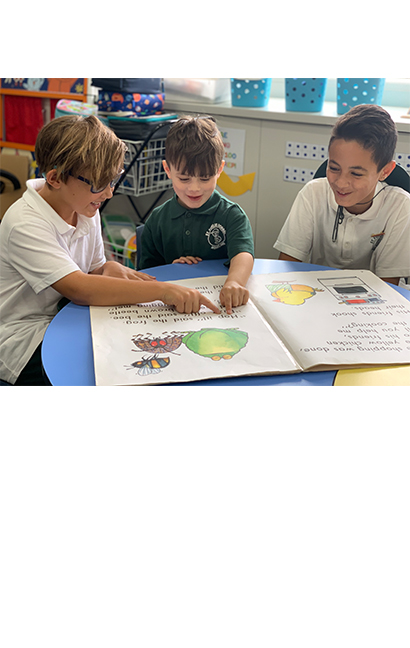 From Year 1, our classes are multi-age structured. This means that our Year 1s and 2s are in mixed classes, as are our Year 3/4s and 5/6s. Multi-age classrooms are not to be confused with composite classes where students are often separated according to their year level and taught to separate curriculum content.
At St Fidelis we recognise that age is irrelevant when it comes to child development and achievement. Regardless of the child's age, we use many assessment tools and measures to establish what each child knows and needs to know in order to structure their learning accordingly.  Students are placed in fluid groups across many subject areas in order to better target their next learning steps.
The multi-age approach has benefits beyond the academic. The mixed aged class gives younger children the chance to benefit from the positive models of older children and aspire to their levels of capability. At the same time, the older children rise to the expectations of the younger children and teacher, giving them the opportunity to lead, demonstrate responsibility and use their experience and expertise.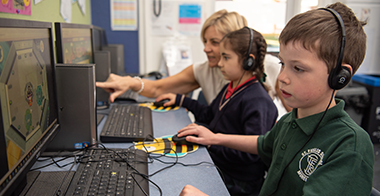 Come and see learning in action...
We welcome you to come on a school tour and see our vibrant school community and learning in action.