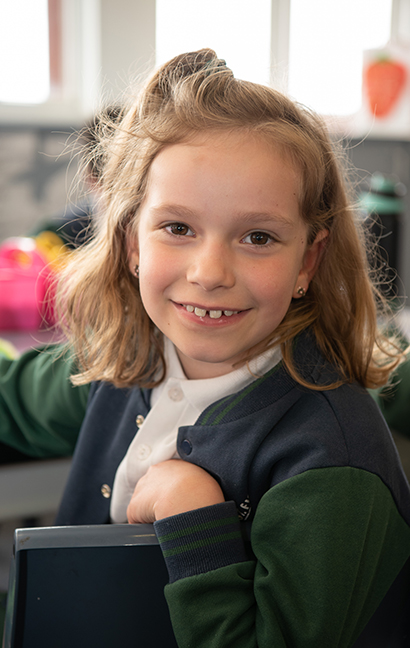 School Tours
Enrolments Extended: Before you enrol your child, please make sure you see the school in action. Whilst face-to-face school tours are unable to run at present,  personal virtual school tours are encouraged and can be arranged by contacting the school office on (03) 9383 3600.
Enrolment Procedure
St Fidelis Primary School accepts Foundation enrolment applications from families with children turning five years of age before 30 April in the year they are due to commence school.
Enrolment applications are accepted for Foundation up to two years prior to the child commencing Foundation.
In preparation for an enrolment application to St Fidelis Primary School families are encouraged to undertake a school tour. Tours are arranged by appointment, call our school on 03 9383 3600 or email principal@sfmoreland.catholic.edu.au.
Tours are held at 9.30am every Thursday during March.
Enrolment Information Sessions
Prospective families are required to attend an enrolment information session.  These will be offered at various times during April. Specific dates will be advertised on the St Fidelis website.
Enrolment Fee
A $50.00 non-refundable administration fee is required to be paid upon lodgement of an enrolment application form. Enrolment application deadline is normally in May.
Enrolment Form
We require applicants to complete an Enrolment form.
Interviews
The School Principal and Parish Priest will conduct interviews with enrolled families.
Offers
Offers for Foundation will be made by the end of June. Families offered a Foundation position will be required to pay a $100.00 non-refundable deposit upon acceptance of the offer. This amount is deducted from their Foundation Term 1 school fees.
Non-Foundation Enrolment
Enrolments for year levels other than Foundation are accepted throughout the year, subject to vacancies. Consideration will be given to all enrolments.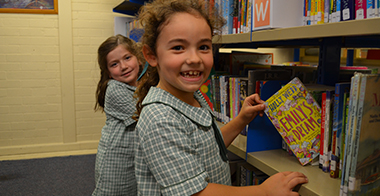 Enrol at St Fidelis today...
Our purpose at St Fidelis is to provide
the very best in Catholic education
for the children of today.