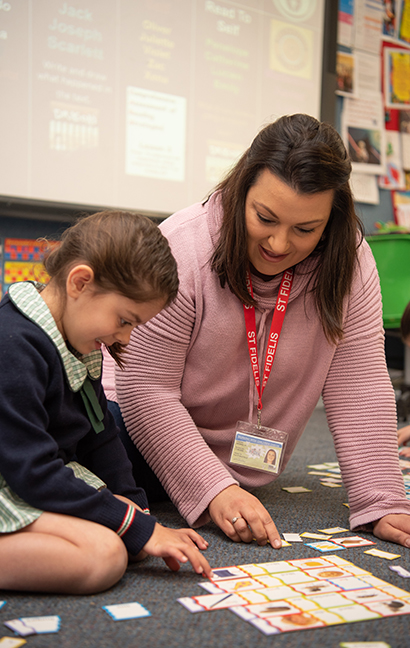 Parents have the opportunity to be a part of the learning process for the students at St Fidelis. Parent Helpers assist in the classroom by engaging a small group of children with a teacher led activity to help them to focus on learning tasks specific to the students' learning needs.  Parent Helpers can also assist on class excursions, helping during Book Week, School Sports days and visiting the school to share their expertise with the students about their job or passion. Parent Helper workshops are held each year for those interested in assisting in this way.
All Parent Helpers are likely to be engaged in child-connected work and therefore the school ensures that they comply with the requirements of the Victorian Government's Child Safe Standards. A Working with Children (WWC) Check is required for all parents undertaking this work.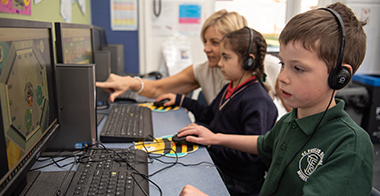 Come and see learning in action...
We welcome you to come on a school tour and see our vibrant school community and learning in action.