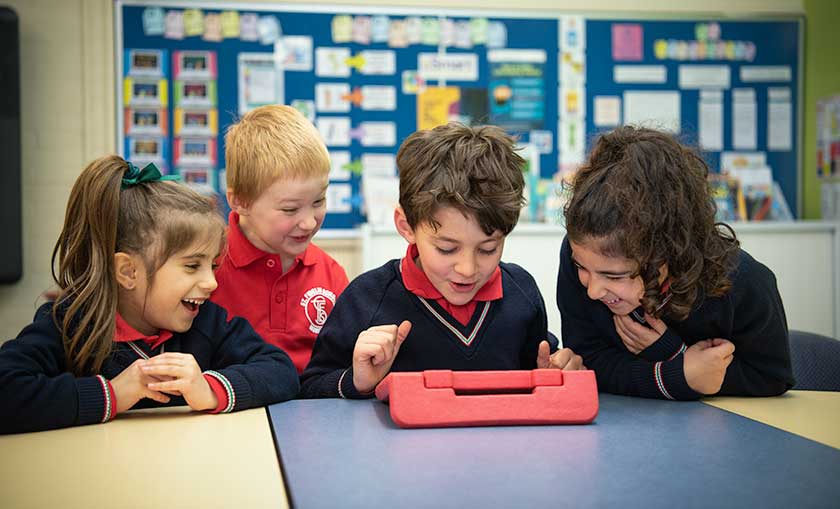 It is fair to say there has been an air of uncertainty with almost everything in 2020. It is difficult to make decisions for the coming weeks, never mind thinking about 2021 and what will be best for your child heading into Foundation Year. With reduced days in Kinders and disruption to the Learning Program you may be questioning what Foundation 2021 will look like and how it will meet your child's needs.
We invite you to join our PREP 2021 WEBINAR along with the following speakers:
KEYNOTE SPEAKER: – Ms. Kath Murdoch – Educational Inquiry Consultant
Ms Katie Pearse – Speech Pathologist
Ms Rosanna Pinigitore – Psychologist
Ms Manuela Watson – Principal of St. Fidelis Catholic Primary
During this Webinar, we will discuss:
The Wonder of Learning– Kath Murdoch (15min)
Speech, sounds and social skills – an introduction – Katie Pearse (10min)
Positive talk and separation anxiety – Rosanna Pinigitore (10min)
Specific adjustments St Fidelis will be making to the Foundation Curriculum in 2021 –Manuela Watson (10min)
At the end of this 45 minute session you will have the opportunity to ask any of the speakers any questions you have, which might be unique to your situation.
We want you to leave this Webinar looking forward to your child's future and the opportunities Foundation 2021 will bring.
We invite you to register for our PREP 2021 WEBINAR using this zoom link
Date: 20th October 2020 at 7:00pm