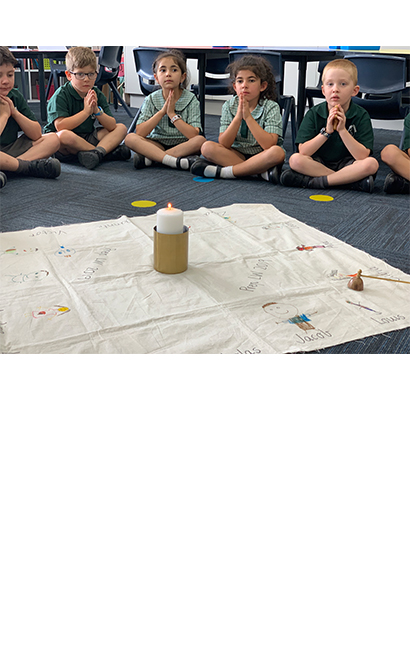 Always and everywhere faithful
At St Fidelis we are committed to nurturing and supporting our students through their academic education. We are guided by our strong sense of faith which allows us to bring together many aspects of life and integrating them into the education we provide for our students.
We encourage the celebration of faith through our daily interactions with each other, and encourage our students to develop an understanding of the relevance of their faith in their world by making connections from their learning.
We achieve our aims by employing the Victorian Curriculum, Archdiocese of Melbourne Religious Education Curriculum Framework and Caritas education resources.
We provide opportunities for our students and our community to explore their faith through Whole School, Year Level and Classroom Masses, dedicated Prayer times, Social Justice opportunities, Sacramental programs and Parenting in Faith Programs.
Always and everywhere faithful is our motto which captures the basis of who we aim to be. At St Fidelis, we provide learning experiences encompassing the celebration of our faith through life, education, scripture, liturgy and tradition.
St Fidelis School Prayer
Dear Lord,
Please help us to make St Fidelis
a friendly place where everyone
will feel that because we
love and care about you,
we love and care about them as well.
Help us to smile back
when people smile at us,
to give help when people
need it and most of all,
help us to accept
each other as we are.
AMEN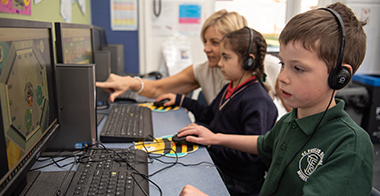 Come and see learning in action...
We welcome you to come on a school tour and see our vibrant school community and learning in action.